We're all about Jesus
When you walk onto our campus, you won't be met with shame, guilt, or condemnation. And we don't care how you're dressed or what candidate you voted for. Our church is made up of imperfect people with every kind of story imaginable. No matter your background or current situation, just know that this is a safe place, and we're so glad to have you here.
Want to know the best part? No matter what you've been through or what questions you might have about God and faith, our church is a place where you'll find the love, grace, and forgiveness.
Frequently Asked Questions
Where do I go when I arrive? Where do I park?
As soon as you walk through the doors of our sanctuary, a member of our First Impressions Team will greet you and welcome you to our church. Our friendly team will help you find the cry room or family lounge for your small children, give directions around our campus, help you with any special needs you may have, and even help you find a comfortable place to sit. There is convenient parking right near our entrance. Below is a map to help make your visit here easier to navigate.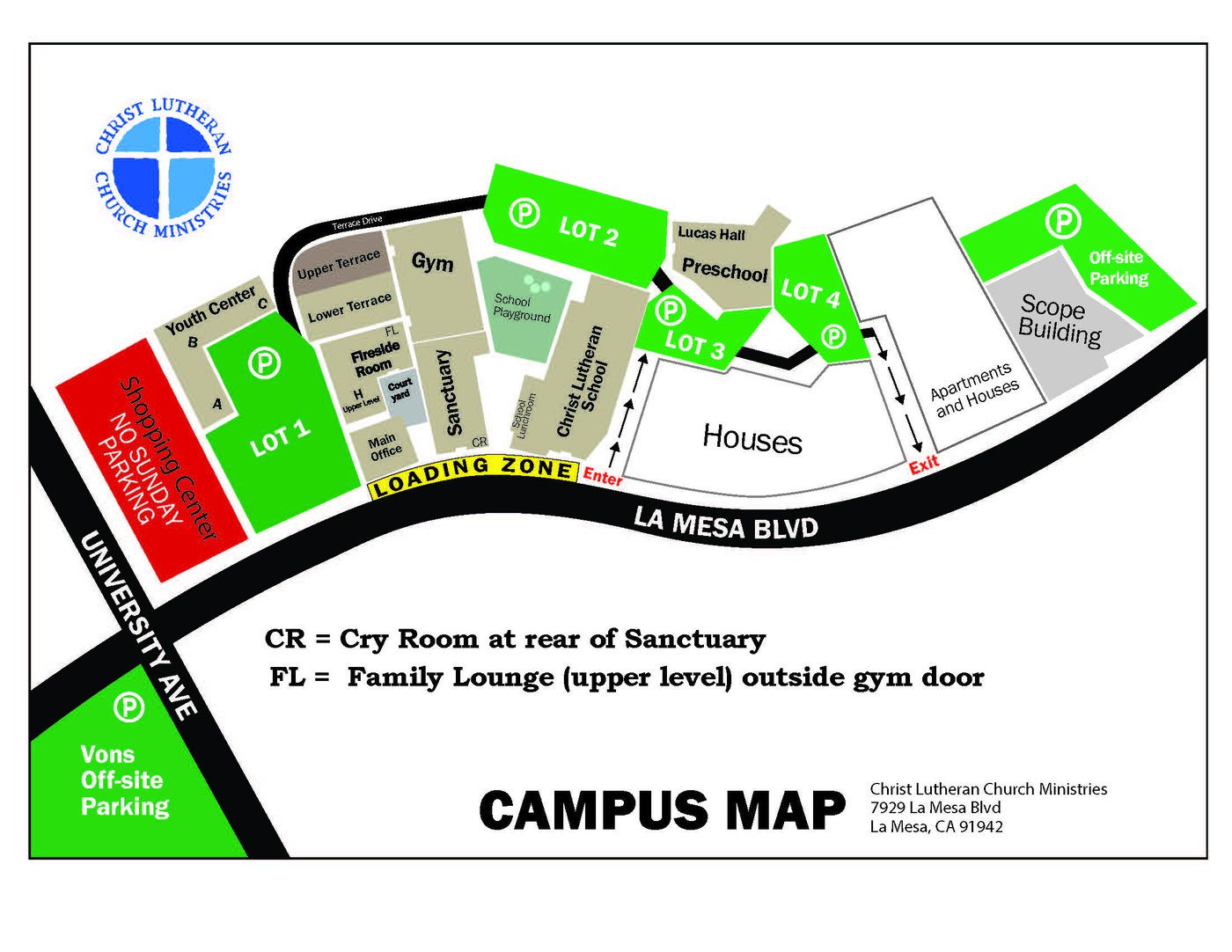 Are there accommodations for families?
Yes! Our cry room and family lounge is the perfect place to take infants and toddlers if they need to "stretch their legs" or have a snack. A restroom is next door to make things easier. Need something else? Don't be afraid to ask a member of our First Impressions Team!
What should I wear?
On Sunday mornings, you will find some of our congregation wearing their "Sunday Best," while others are wearing jeans and flip flops. Here's the deal: come as you are. Jesus doesn't care what you're wearing, and neither do we.
I don't know anyone. Where will I sit?
If you don't know anyone when you arrive, we guarantee you will before you leave! If you would feel more comfortable to know someone before you arrive, or just have more questions, fill out the form below to plan your visit.