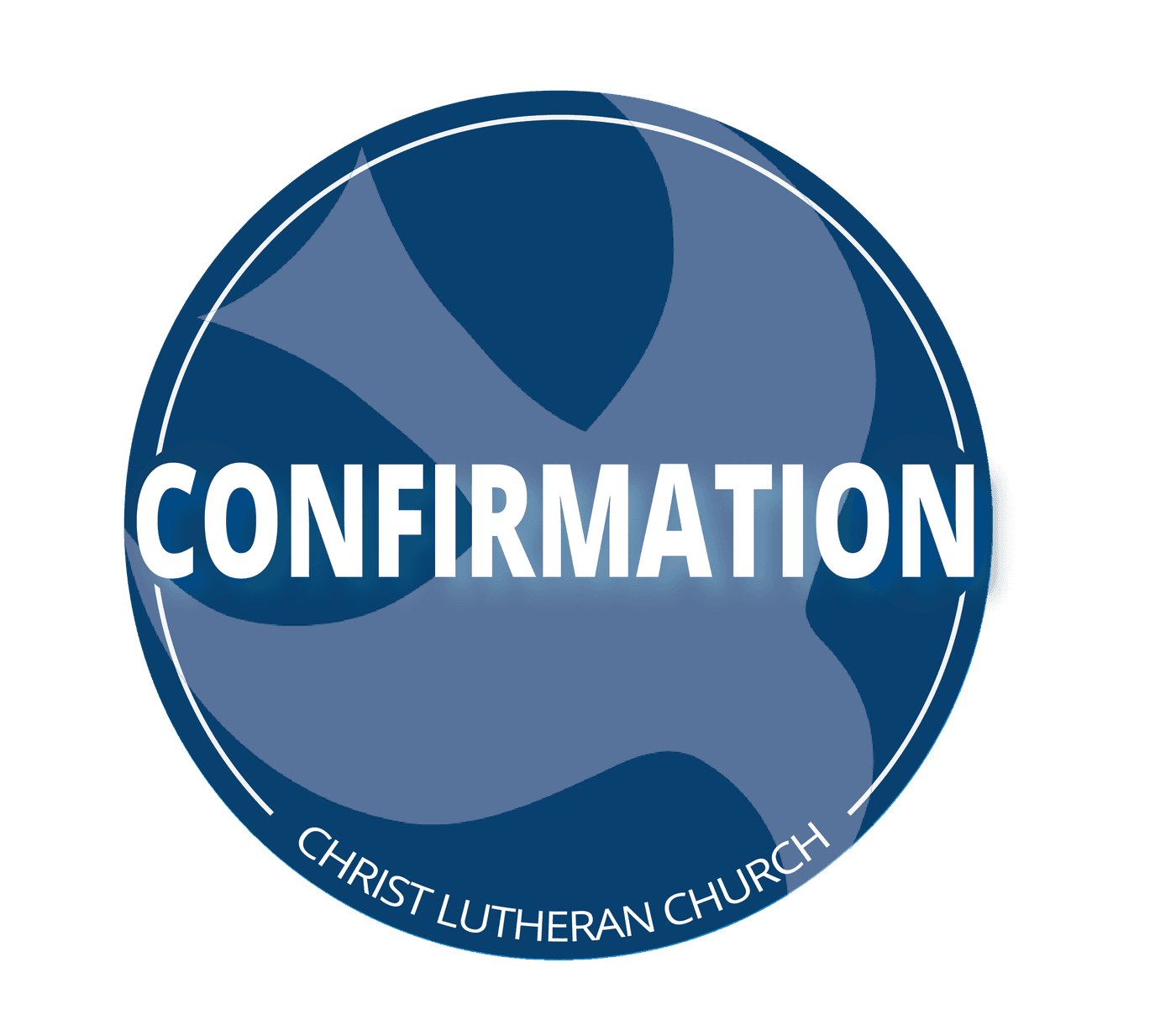 First Communion
Holy Communion at Christ Lutheran Church may be celebrated by baptized students who are in 5th grade and up and have completed the Holy Communion Family Class.
The Holy Communion Family Class (attended by parents and their children) is a 2-hour session offered each year. This class helps students understand the significance of The Lord's Supper and what it means for them as a follower of Christ.
First Communion is celebrated on Maundy Thursday (the day when we commemorate Jesus instituting the Lord's Supper) each year.
What, When, and Where?
Confirmation is a 2 year discipleship endeavor that meets every Sunday during the Christian Education Hour (9:15-10:15am) in Room 202 (Second Floor of the Courtyard). Students enter Confirmation at the start of their 7th-grade year and go until the end of October in their 9th-grade year (with summers off). Confirmation provides a learning environment for students to explore what it means to be a Christian, ask deep questions of themselves, God, and church leaders, and ultimately prepares them to make a public confession of faith in Jesus Christ as Savior and Lord.
During the Rite of Confirmation, which is held the last weekend of October each year, students confirm and affirm the promises made to them by God in their Baptism and to commit to continuing to develop into a dynamic disciple of Christ.
Each week, students should bring their Bible, pen, Small Catechism, and Confirmation folder.
What Will We Focus On?
The class focuses on key components of the Bible and Christian faith like the Ten Commandments, Lord's Prayer and Apostles' Creed. We focus on all subjects for two weeks. During the first week, students gather together to learn from an adult leader. The following week, the students will gather in small groups to continue the conversation. The relationships built with the small group leaders and others in their group allows for authentic conversation.
New to Confirmation?
Confirmation Printable Schedules
Confirmation 4x10 Resources
Worship: 10 Worship Notes per year
Connect: 10 Refuge Events per Year
Learn: 10 Memory Verses per year
Serve: 10 Service Hours per year